Aluminium Sliding Patio Doors
Aluminium Sliding Patio Doors
These high-quality patio doors are very popular with our customers, and we've got quite a selection for you. In the following few paragraphs, we'll discuss them in more detail.
We've got a wide variety of aluminium sliding doors, such as lift-and-slide, tilt-and-slide, triple-track, smart, 3-panel, and 4-panel patio doors.
Our range of aluminium patio doors comes in black, white and anthracite grey; you can also request a specific colour.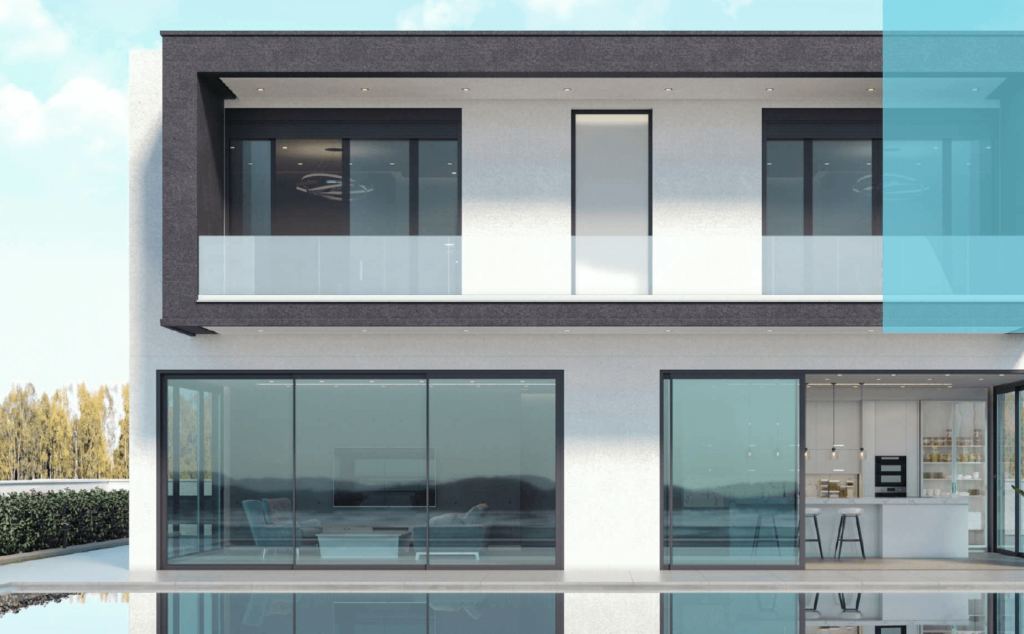 Our Range of Aluminium Sliding Patio Doors
You can install obscure glass on your patio door, which you can choose from at increasing levels of obscurity. You can also upgrade to laminated glass for greater noise reduction. Alternatively, you can decide between double or triple glazing, with the latter offering additional heat insulation.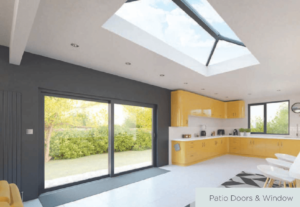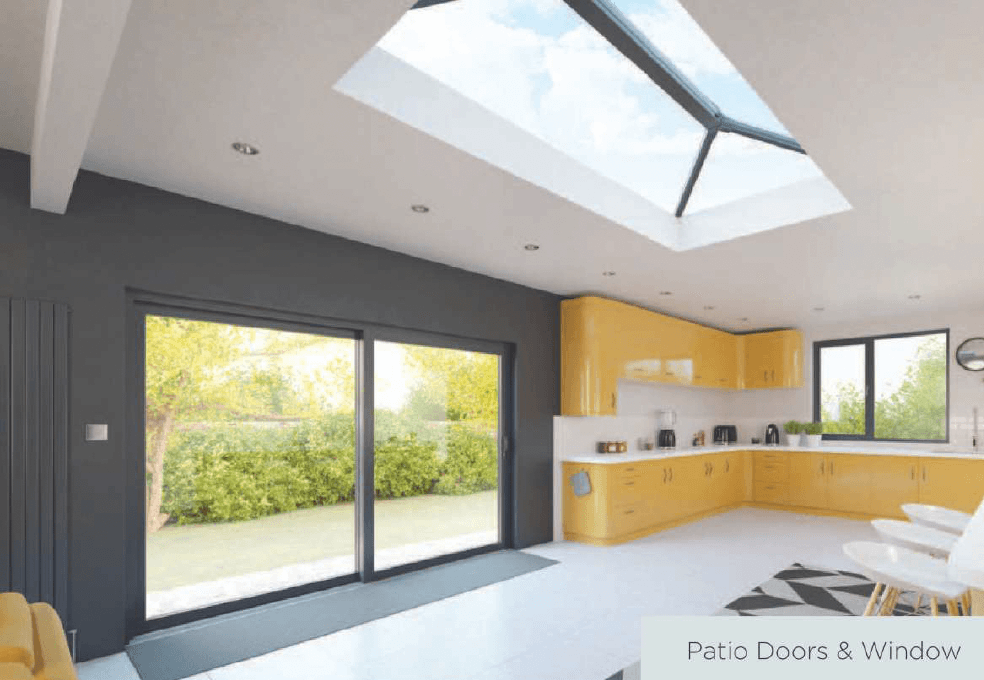 Our sliding doors come as either double or triple-track sliding patio doors, depending on your style choice. Finally, you can choose between a high or low-threshold door: low-threshold doors are better for people with impaired mobility.
Top Features Of Aluminium Sliding Patio Doors
Aluminium patio doors, like our bifold doors, are a great addition to any home because:
They are highly durable, meaning you can anticipate that they'll not need to be replaced or require maintenance any time soon.

Our range of aluminium doors is highly weather resistant. We're confident that they'll remain in good condition through wind and rain and will not warp.

All our doors boast a multi-point locking mechanism, providing excellent home security. In addition, our glass is practically shatterproof, so you can relax about the safety of installing a glass door in your home.

All our doors have a thermal break that prevents heat loss and ensures that your home remains at a consistent temperature.

To amplify the view of your patio and allow in natural light, all our doors boast a slime aluminium frame of any colour with about 90% glass.
Why Choose Aluminium Sliding Patio Doors?
All of our sliding patio door types, like our French doors, are a great addition to any commercial or residential building: they check all the boxes, being reliable, stylish, and secure.
And if you find yourself interested and would like a quote on a sliding door, please don't hesitate to contact us; we'll get back to you as soon as possible.
Do You Have Any Questions?
We'll Be Happy To Assist!