Aluminium Bifold Doors Types
UK Aluminium Bifold Doors
Aluminium Bifold Doors Types
Our extensive range of aluminium bifold door types allows you to create the perfect doors for your home.
Tailor the size of your external aluminium bifold doors to your specifications and explore all of our optional extras to create a unique door that will perfectly complement your home.
The different bifold door panel configurations available are:
We have a huge range of glass types, colours, and finishes for you to design a truly spectacular door that will match your interior and exterior.
Types of aluminium bifold doors that can be manufactured include:
Enjoy the strength, security, longevity, and appearance of aluminium doors by exploring our excellent selection today.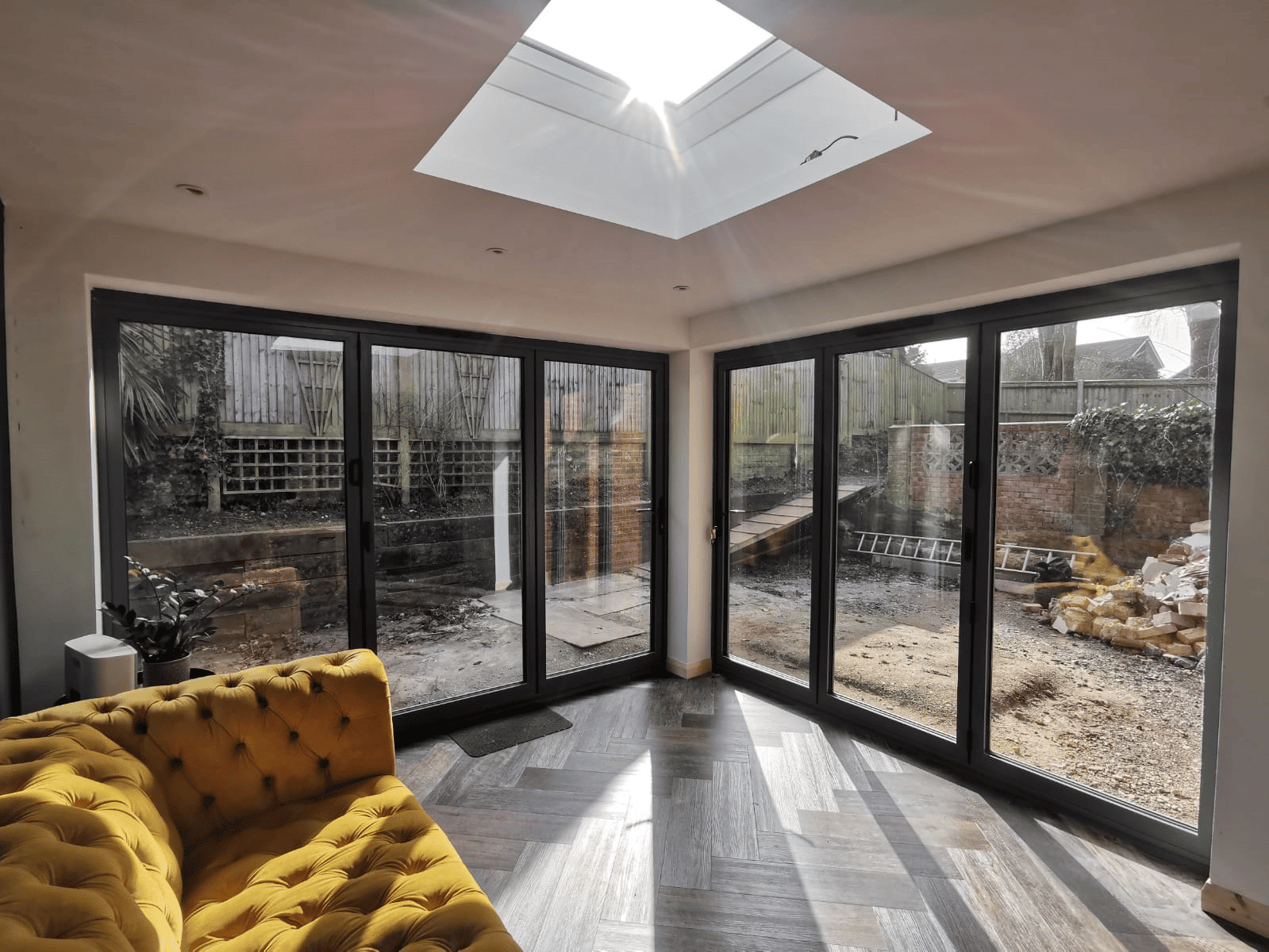 Do You Have Any Questions?
We'll Be Happy To Assist!